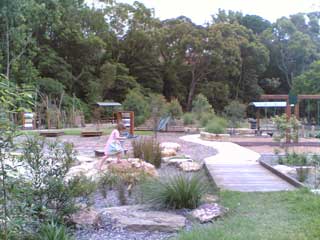 Are you searching for another playground to visit with the children? Make your way to Warners Park, which has recently been refurbished by Willoughby City Council.
The enclosed playground is suitable for young children, though the older ones will be well occupied on the massive climbing frame. A paved bike path for the trikes and bikes with training wheels encircles the sand pit, complete with a water pump, perfect for building dams and rivers. Adults are catered for as well, with two gas barbecues and three covered picnic tables waiting to host the next family outing.
Warners Park is accessible by car through Northbridge by following the signs to The Outpost. For an even more memorable approach, walk down to The Rampart, follow the trail through Keep Reserve and enter the park through the bush.
Jennifer Kos