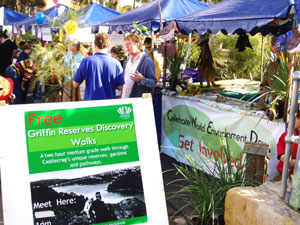 "Mark your calendar for the 5th of June," my friend told me. "You've been recruited to help with the Castlecrag Fair and it's going to be the BEST ever!" So promised the organizer of the big day, and she kept her word. With good weather, great planning and lots of participants running stalls, entertaining and just volunteering, her promise was good.
I arrived early on the 'Big Day' to help set up, then with my family, walked to the Fair mid-morning. My children could not believe their great fortune when they laid their eyes on the jumping castle and spinning teacups, and realised that they would be spending a large part of the day at the Fair (as Mum was helping out).
The children ate their way through the food stalls, enjoyed the sounds of the musical acts and even found some treasure (in their eyes) at the Trash & Treasure staff operated by the Progress Association. Luckily, they spotted the fairy floss much later in the day.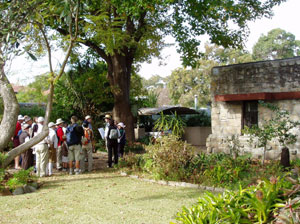 With some calls of protest from the little ones, we made out way home at the close of the Fair and went straight to the bathtub to unstick the fairy floss fingers and faces. What a great day out!
As a fairly recent transplant to Castlecrag, I am thankful that I live in this gem of a suburb. It is great to have such a supportive local business community, because without them events such as the fair would not occur. I am also thankful to have a friend who forces me to step outside of my comfortable box, meet new people and be a part of something bigger.
Now, if only my three year-old will stop asking, "Can we go to the Castlecrag Fair today?"
Jennifer Kos