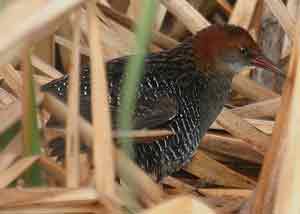 Our native wildlife will be able to breathe easier now that Willoughby City Council has designated a number of Wildlife Protection Areas (WPAs) in our bushland reserves. These are:
HD Robb Reserve (Castle Cove), the Castlecrag Northern Escarpment and Willis Park (Middle Cove), which are WPAs in their entirety, so no domestic animals, leashed or not, are allowed.
Explosives Reserve and North Arm Reserve (both in Castle Cove), Flat Rock Gully (Naremburn and Northbridge) and Ferndale Park (West Chatswood), which are WPAs except for walking tracks. Dogs must be leashed and confined to walking tracks.
Blue Gum Park (West Chatswood) is now a WPA with the exclusion of the walking track between Dulwich Road and Kooba Avenue.
Council is empowered to do this under the Companion Animals Act (1998) and has based this action on the recommendations of its' Fauna Study (2001) and the Urban Bushland Plan of Management (1997). Both recommended reducing dog access to bushland to protect native wildlife.
The Fauna Study identified a number of areas that provide critical habitat for native animals, some of which are listed under State and Commonwealth legislation as threatened species requiring protection of their habitats, while others have become uncommon in the Sydney Region. The Powerful Owl and Red Crowned Toadlet fall into the first category, while the second includes the echidna, Glebe Gully Skink and Bibron's Toadlet.
In the WPAs closest to Castlecrag, the bushland between the Sugarloaf and Camp Creek catchments is home to echidnas, the Powerful Owl, Red Crowned Toadlet and Swamp Wallaby, as well as two recently sighted ground-dwelling birds, the Buff-Banded Rail and the rare Lewin's Rail. There are no formal walking tracks in this large expanse of bushland, so native fauna is not disturbed.
In making their decision, Councillors took into account differing opinions about the impact of domestic animals on wildlife in bushland and the wishes of those who wished to exercise their dogs in reserves. For some residents the bushland provides a pleasant environment in which they and their dog can exercise, but for others the presence of dogs represents the loss of the passive amenity provided by tranquillity and natural values. There are also the harmful impacts of dog faeces and the nuisance behaviour of some animals.
The decision by Councillors seeks to find a balance that satisfies the legitimate environmental and social demands of the community. The WPAs that have been adopted are not as comprehensive as those originally recommended by the Fauna Study, but the designation of these areas, together with your support, will significantly enhance the conservation of native wildlife in our midst.
While there is considerable emphasis on restricting dog access to WPAs, residents should note that the restrictions apply to all domestic animals. Owners are required to keep their cats out of the bush at all times because of their impact on birds, small reptiles and ring-tail possums.
Willoughby Council is second only to Canada Bay in the provision of off-leash exercise areas in the metropolitan area. It provides a brochure and map detailing 14 off-leash areas, which provide 10 hours per day of unrestricted use for dog exercise and socialisation.
Gay Spies