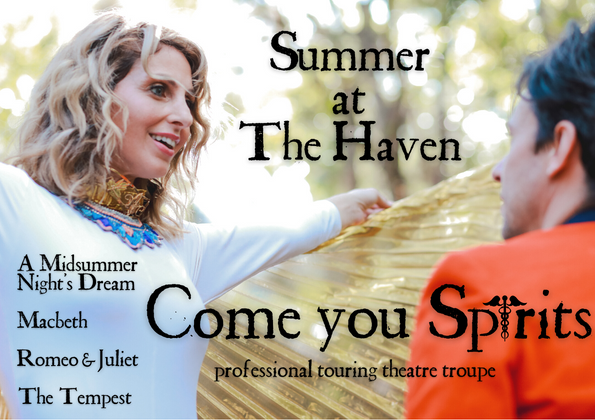 JANUARY  2023
The Come you Spirits troupe are proud to be returning to The Haven Amphitheatre for the Summer Solstice with their acclaimed productions of Romeo & Juliet, Macbeth, The Tempest and their brand new production of A Midsummer Night's Dream.
The seasoned professional cast perform the stories as an immersive experience designed to uplift the spirit and leave a lasting impression… they are fast, furious and full of heart. Harnessing the principals of sacred geometry, sound healing and Chi energy, the productions embrace the magical lore that Shakespeare wrote into his plays.
The Haven Amphitheatre is a stunning, open natural environment designed by Sir Walter-Burley Griffin and Marion Mahoney-Griffin. It is an inspired environmental initiative and gift to the community. Audiences are encouraged to dress for the elements and bring a cushion to sit on.
Thank you to the Castlecrag Progress Association, Willoughby City Council and the Castlecrag community for their on-going support.
Follow this link for program and booking details: